EmEx 3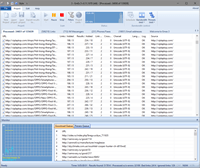 View screenshots gallery
Successor of Advanced Email Extractor is designed to extract e-mail addresses from web-pages on the Internet (using HTTP and HTTPS protocols) and from HTML and text files on local disks.
This is a brilliant tool and first from all email extractors present at the market. Emex 3 supports operation through a proxy-server and works very fast, as it is able of loading several pages simultaneously, and requires very few resources.
Emex 3 has various limiters of scanning range, using which you can extract only the addresses you actually need from web-pages, instead of extracting all the addresses present there. You can not only limit scanning depth and width, you also can cut off unnecessary paths using patterns or just delete them from jobs list during operation. Emex 3 is very flexible and may be used to extract e-mail addresses with owners real names from "simple sites" as well as from web-forums built on scripts and from servers like ZDNet. Also you can use popular search engines (Google, Bing, Excite, Yahoo, InfoSeek and others, including UK, German, French, Japanese, Spanish, Italian, Taiwanese, Chinese, Hong-Kong, Dutch, Brazilian, Portuguese, Finnish, Canadian, Danish, Russian, Czech, Israelitish, Greek, Australian, New Zealand and Estonian engines) for search by keywords.
Emex 3 is built on Microsoft Internet Explorer kernel and therefore features unmatched compatibility with all web-servers and have knowledge of all subtleties of HTTP and HTPS protocols.
Key features which are not available in other email extractors:
Available in a 64 bit edition
Multi language interface in Microsoft Ribbon UI style
150+ search engines from 36 countries
two HTML parsers — Microsoft parser and built-in parser
scripting technology to process found emails on the fly
flexible limiters of scanning range
Simplified HTTP authorization on such websites as web forums or paid services
Distribution of download flows by domains
Search restrictions: by country, domain, document code page
Customizable list of exceptions
Filter by keywords with support of logical expressions
Anti-flood filter to regulate load on scanned websites
Bandwidth limitation scheduler
Proxy support
Masking by User-Agent
Filters by MIME-types of the scanned document
Mechanism of dynamic content replacement
Mode of multi thread scanning which enables to process up to 50 documents at once
Daily updated script schemes for information recognition
Schemes are small auxiliary scripts that help Emex 3 to solve specific tasks and extend its capabilities. Using custom schemes, Emex 3 can access web-pages under processing and retrieve specific data. Actually, custom scheme can fully substitute Emex 3 logic, leaving untouched only the HTML parsing function and visualization of the data found.
Multisearch. You can search for addresses through several search engines simultaneously. Similar links found by different search engines are being excluded so the search is much faster and more effective than search using several standard versions launched simultaneously.
System minimum requirements
PC with MS Windows 8.1 or higher installed
At least Internet Explorer 10 installed
50 MB free space on hard disk
2 GB RAM
Internet broadband connection (ADSL/LAN/WiFi)
System preferred requirements
64 bit edition of required OS
4 GB RAM or more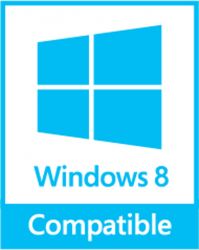 Awards


Ordering
EmEx 3 is shareware. To use this software without limitations, a registration is required. You can order the fully licensed version over the Internet with any major credit card.
Maintenance License allow to receive free updates and technical support during the term of the license
Subscription License allow to receive configuration updates and any version upgrade for free during the term of the license.
Lifetime License allow to receive configuration updates and minor version upgrade for free during the term of the license. This type of license not allowed for major version upgrades of the program
If you've made a payment, but haven't got a confirmation letter with your serial number (registration code) within a reasonable amount of time (two business days for credit card payments or two weeks for other payments), please notify us about that via Automated HelpDesk. We're very sorry for any inconvenience caused by those delays.