IMAP Extractors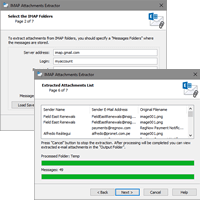 View screenshots gallery
Extract attachments, email addresses and messages from any IMAP v.4 compatible mail server
IMAP Extractors is a very effective and reliable tool. Using IMAPE considerably reduces time for the processing of the post bases of in comparison with manual or semi-automatic processing messages and completely excludes mistakes.
IMAP Extractors has the friendly graphic interface and the easy to use wizard will help you to extract data from the IMAP4 folders (for example, Gmail, Outlook 365 or MS Exchange mail servers) by several mouse clicks.
Features
Very simple in use
Multi-accounts processing
Extract e-mail attachments, addresses and messages from public folders
Export addresses to Text, CSV or Excel file
Subfolders processing
Advanced folder naming
Advanced file naming
Automatic mode for scheduling
Possibility to process only new messages by using saved projects
One-Click processing with saved projects
System requirements
PC with MS Windows 8.1 or higher installed
At least Internet Explorer 8 installed
25 MB free space on hard disk
1 GB RAM or more
Internet broadband connection (ADSL/LAN/WiFi)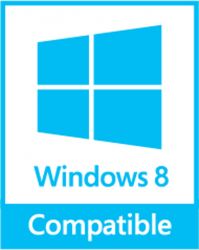 Awards


Ordering
IMAP Extractors is shareware. To use this software without limitations, a registration is required. You can order the fully licensed version over the Internet with any major credit card.
Maintenance License allow to receive free updates and technical support during the term of the license
Subscription License allow to receive configuration updates and any version upgrade for free during the term of the license.
Lifetime License allow to receive configuration updates and minor version upgrade for free during the term of the license. This type of license not allowed for major version upgrades of the program
If you've made a payment, but haven't got a confirmation letter with your serial number (registration code) within a reasonable amount of time (two business days for credit card payments or two weeks for other payments), please notify us about that via Automated HelpDesk. We're very sorry for any inconvenience caused by those delays.