Business booms as 1 billionth spam scrubbed by SMX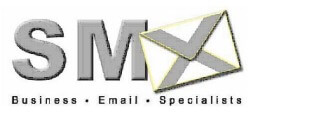 September 4, 2008
Auckland based anti-spam and anti-virus company SMX has scrubbed its one billionth spam email - an unsolicited enticement to purchase replica watches that came from an IP in Moldova.
To cap off the milestone, SMX has added leading Australasian real estate group, Harcourts, to its list of customers.
With 3500 email users, Harcourts joins 40,000 New Zealand business users, including blue-chip customers Accident Compensation Corporation, the Automobile Association of New Zealand, TAB, Sealord and Statistics New Zealand.
Launched in February 2006, SMX promises customer that its Mail Scrubbing service will clean mail of viruses and spam with up to 99.9 per cent accuracy. This is a service paid for on a monthly, per user basis, rather than as a software product installed on a customer's own system.
SMX managing director Jesse Ball says the 1 billionth message was an important milestone for SMX. "When we launched the SMX service just two and half years ago, the market was dominated by software installed and maintained by the user on their own networks. Now, as we pass the one-billionth message milestone, the SMX approach of providing spam and email scrubbing as an outsourced service is rapidly replacing in-house solutions."
He says the infamous message was received from an IP in Moldova and invited recipients to "Click here and order replica watches from best brands".
Harcourts chief technology officer Jason Wills says the SMX service is quickly proving a good investment - particularly in reducing pressure on Harcourt's network. "The amount we're saving in bandwidth more the pays for the SMX service itself. It's a cash positive solution."
He says he chose SMX over other outsourced solutions because it was so easy to use: "It's a 'no touch' solution.
"The redundancy provided by the SMX dual New Zealand datacentres gives me the security of knowing I don't have to worry about lost or delayed mail for our users."
Jesse Ball says local growth of SMX is being matched by international growth with licensing agreements signed with Symantec, and with India's largest ICT company, CMC Limited.
CMC is licensed to resell SMX service throughout India, the Middle East and Africa. Part of Indian conglomerate, Tata Group, CMC is using the service itself and also introducing it to clients throughout India. That deal alone is expected to double SMX's customer numbers inside three years.
Through a global services agreement with Symantec signed in 2007, SMX has begun working with the Indonesian Data Centre, which processes more than 99 per cent of Indonesia's internet traffic. This deployment is the first of many SMX and Symantec plan to roll out worldwide.
SMX has also signed local reseller agreements this year with Gen-i franchisees, Axon and Unisys.
Author: Ken Lewis, IT Brief
Source: http://www.thechannel.co.nz/index.php?option=com_content&tas...